Contact Harold E. Wolfe Jr.,
Tax Attorney In Palm Beach:
(561) 697-4100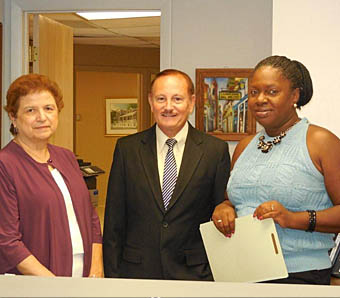 West Palm Beach tax attorney protecting your wealth since 1985
Harold E Wolfe Jr., P.A. represents clients in tax law matters, estate planning, probate, and trust administration. Established in 1985, serveing estate palnning & probate needs in West Palm Beach, Florida, in throughout South Florida, from Palm Beach County to Monroe County. If you need IRS Tax littigation or IRS Tax controvery issues, recently assumed the role as executor of an estate or want to establish a trust for transfer of generational wealth, Harold E Wolfe Jr., P.A. has the experience needed to assit you with your case.

During 41 years of legal practice, Tax Attorney Harold E. Wolfe has earned the trust of his clients and established an outstanding reputation for his tax litigation and estate planning law. Respected by the IRS and his peers, he has a long standing tax law practice in Palm Beach and the highest recognition possible in the legal industry for professionalism and ethics. Dealing in Probate, Trust and Estate Planning; Harold E Wolfe Jr. law firm provides the finest Tax Law, IRS Litigation and IRS Tax Controversy representation anywhere: Harold E. Wolfe Jr. brings years of experience and specific tax knowledge, skilled representation and superior client service when planning estates
and handling probate administration .
Harold E Wolfe Jr., P.A. handles tax law, estate planning and probate and trust .

Contact Florida's first choice for tax and estate planning lawyer to schedule a consultation

Call Harold E Wolfe Jr., P.A. at 561-697-4100 or contact us online to schedule a consultation about your tax or estate planning issue. Let us put our experience to work for you.